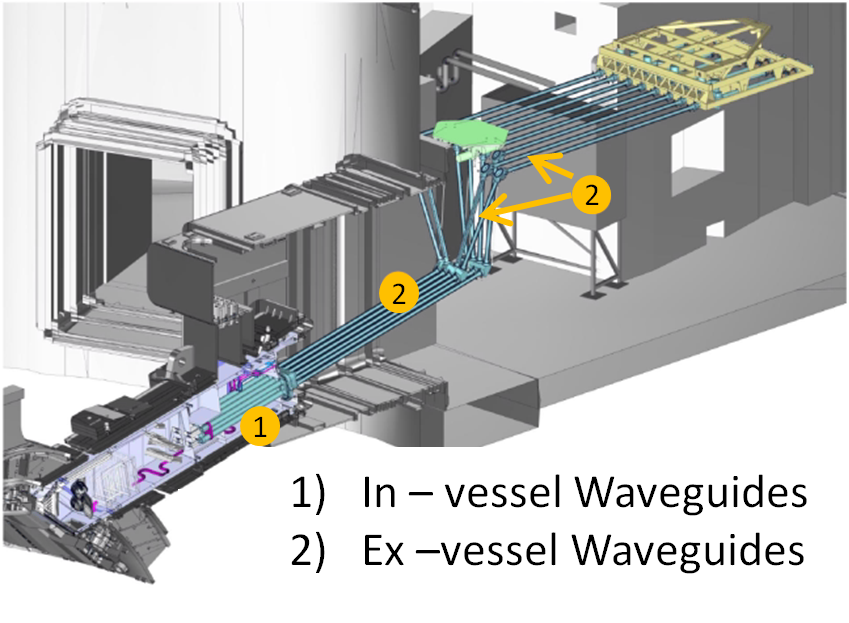 The temperature of the gas inside the ITER fusion reactor must reach 150 million degrees Celsius in order to reach the plasma state needed for the fusion reaction to occur.
The fusion reactor will rely on three sources of external heating. One of these is the Electron Cyclotron Resonance Heating system which generates microwave beams at high frequency to initiate each plasma burn, contribute heating power to the plasma, and suppress certain types of plasma instabilities where plasma current is lost and energy content degraded.
From the Radio Frequency Building where they are generated, the microwave beams travel over 160 meters along waveguides to the fusion reactor, where electron cyclotron launchers deliver them into the plasma at the equatorial and upper levels of the reactor. The waveguide design has a circular cross section with small grooves or corrugations machined into its internal surface that minimize the power transfer losses.
Manufacturing high precision corrugated waveguide prototypes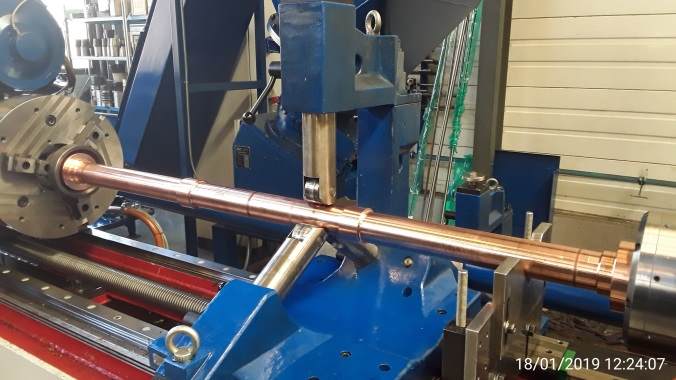 A manufacturing consortium led by Tiefbohrbär GmbH working with BGTB GmbH in Dortmund, Germany was awarded the contract to develop prototype waveguides by Fusion for Energy (F4E), the organisation managing Europe's contribution to the ITER project. The consortium provides highly specialized deep drilling and bore shaping capabilities, and was able to provide all of the machining, tooling and measuring equipment required by the project.

The waveguide design places strict requirements on material properties, manufacturing process, machining accuracy and assembly constraints. In particular, there are stringent requirements on the perpendicularity of the waveguide connecting flanges relative to the waveguide axis and periodic errors in the internal corrugation pattern must be avoided.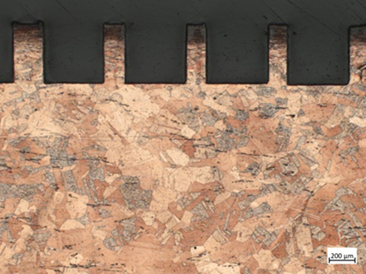 The Tiefbohrbär consortium manufactures waveguides in stainless steel, aluminium alloy and chromium-zirconium bronze and is responsible for the required R&D for the high precision boring of the waveguide tube, the corrugation tooling and machining process, and the dedicated corrugation measuring system.
Waveguides with aperture of 50 mm and 120 mm flange have been manufactured with a straightness of 0.2 mm/m on average and 0.05 mm/m near the flanges. The geometry of the inner waveguide surface has a corrugation period of 0.66 mm over lengths of up to 1.7 m. Once completed, the waveguide prototypes are tested at the Swiss Plasma Centre at EPFL Lausanne.