CERN, the European Organization for Nuclear Research, in Geneva, Switzerland is continuously improving and refining its technical equipment to maximise the operational performance of the LHC, the Large Hadron Collider. CERN has developed a standardised rack design for low power converters (LPCs) used to control equipment power supplies from the CERN control room. These racks house AC and DC power distribution and interconnections, removable power modules, the CERN digital controller for communication to the CERN control room, and high precision current sensors. Stäubli Electrical Connectors has supported the development of the LPC rack system with its modular connection solution CombiTac based on the high-performance and highly efficient MULTILAM contact technology. The Stäubli connector system is modular, compact, versatile and reliable and is a perfect solution for CERN where the ability to quickly connect or disconnect electrical racks from complex accelerator sub-systems is essential for minimising operational downtime.
CombiTac and MULTILAM contact technology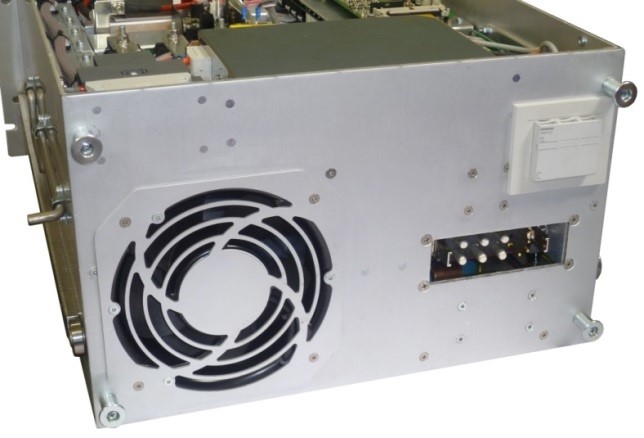 For the LPC application, the CombiTac system designed for CERN provides signal contacts as well as power contacts and is directly mounted to the backside panel for full integration into CERN's rack systems.
The minimal voltage loss and the compact integration of the CombiTac modules perfectly match CERN's need for this application. The high quality manufacturing makes the connector system very robust ensuring reliable operation in demanding environments.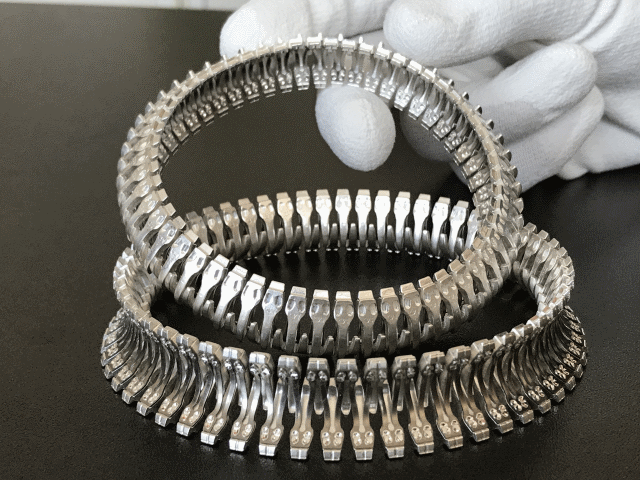 The core of Stäubli's advanced electrical contact solutions is the unique MULTILAM technology, in which the constant spring pressure of the MULTILAM louvres ensures that the connection between the contact surfaces remains consistent through the entire lifespan, allowing constant high efficiency power transfer and the lowest voltage drop.
Additionally, the MULTILAM technology offers a self-cleaning effect with every connection. This allows for high currents to be transferred continuously without maintenance.
The CombiTac system is designed for up to 100,000 connection cycles and is tried and tested for harsh environments, and is resistant to extreme temperatures, vibration and shock as well as liquid exposure. These characteristics strongly improve the mean time between failures and significantly reduce operational down-time of CERN's equipment.
An unusual challenge
Stäubli Electrical Connectors maintains a long-term relationship with CERN by engineering and providing multi-coupling solutions for electrical connectors to transfer power, data and signals as well as fluids, gas and air.
The guaranteed availability of CombiTac spare parts is key to CERN's complex experiments and the customisable CombiTac system allows CERN to combine many types of contact modules according to their requirements and for additional applications in use.
The Stäubli offer to CERN exceeds the supply of standard products by including tailor-made solutions combined with expertise to partner in technical discussions. Cooperative analysis of the exact requirements, thorough evaluation, and comprehensive testing lead to the best matching solution for CERN's technical needs.

About STÄUBLI AG
Stäubli Electrical Connectors (formerly Multi-Contact) has been a leading international manufacturer of electrical contacts and connection systems for over 55 years. The company is a recognized specialist for advanced contact technology with a product portfolio ranging from miniature connectors up to high-power connectors for power transmission, test and measurement, transportation and many other industries. In photovoltaics, Stäubli is global market leader with its MC4 connector components. The core of all Stäubli electrical connectors is the unique MULTILAM contact technology.
Stäubli Group
Stäubli is a mechatronics solutions provider with three dedicated activities: Connectors, Robotics and Textiles. With a global workforce of over 5000, the company generates annual turnover surpassing 1.25 billion Swiss francs. Originally founded in 1892 as a small workshop in Horgen/Zurich, today Stäubli is an international group headquartered in Pfäffikon, Switzerland. Worldwide, Stäubli operates twelve industrial production sites and 29 subsidiaries, expanded with a network of agents in 50 countries, delivering innovative solutions to all industrial sectors America.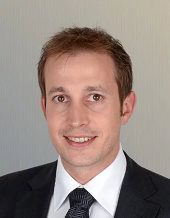 S. Heinimann
Sales & Marketing Manager
Stäubli Electrical Connectors AG
Allschwil, Switzerland
s.heinimann[@]staubli.com
www.staubli.com