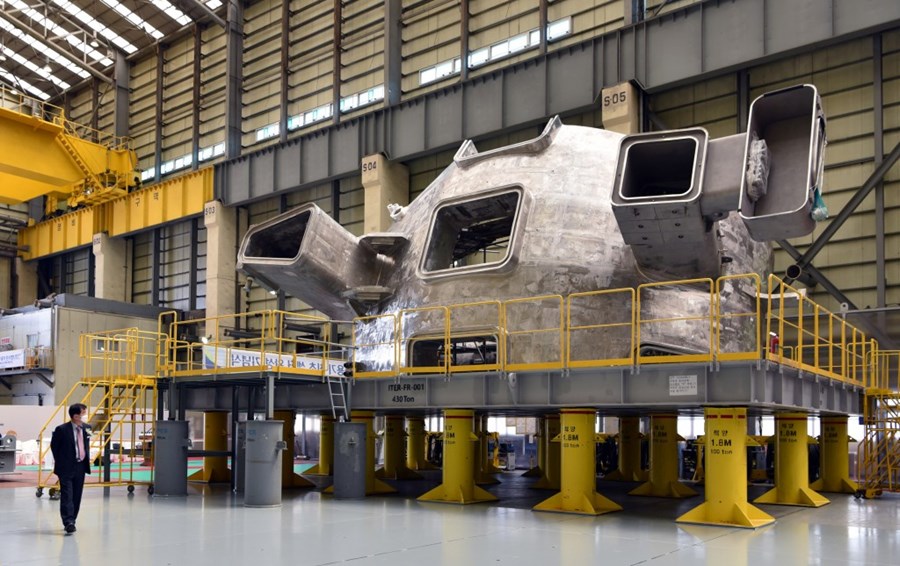 Started in 2020 and continuing over the next four years, the ITER very large components will be arriving from tens of factories on three continents and all of them must come together precisely in one of the largest and most complex assembly tasks on the planet.

As an example, the nine vacuum vessel sectors, forming the final 5'000 T tokamak steel chamber, must be aligned at millimetre level before being welded together on site. Fifty-three port structures, which provide openings to the vacuum chamber for maintenance, heating or diagnostics systems, must also be welded into place during the current ITER assembly phase.

Hundreds of similar assembly tasks on other ITER systems, organised into construction work packages, have been carefully planned and organised by ITER engineers and schedulers. .
United by Swiss technology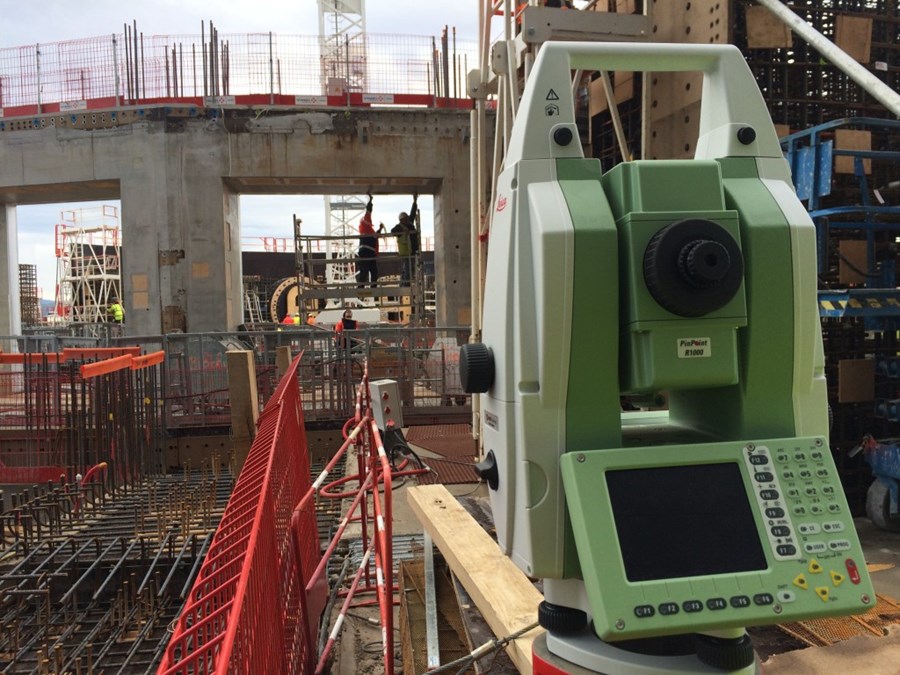 Metrology is the science of measurement and its application. Metrology is not just about the routine making of measurements, it is about the infrastructure that gives confidence in the accuracy, precision and repeatability of a measurement.

It establishes a common understanding of units and measurement processes, and it is fundamental to the assembly of the ITER project. To establish a metrology standard across the project, ITER has signed a long term agreement with Hexagon to use laser trackers and high-quality metrology systems manufactured by its Leica Geosystems division in Switzerland.

Hexagon has been a supplier of Leica precision instruments to the ITER project for over 10 years and the long term agreement extends this until 2027, consolidating the close working relationship between Hexagon and ITER.

Leica's laser trackers are built exclusively in Switzerland at the Leica Geosystems manufacturing site in Heerbrugg building on 200 years of Swiss innovation in measurement technology. Used across all ITER project partners, the Hexagon laser trackers are one of the core technologies underpinning the alignment and installation of ITER components.


Innovation in action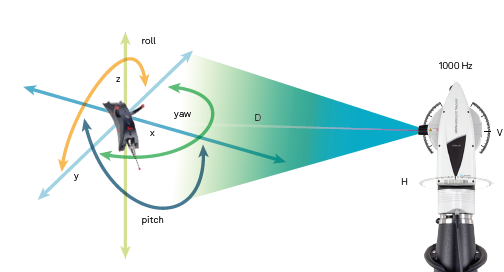 The ITER project presents an extremely complex challenge for metrology, and with a project life cycle of over 10 years, a unique approach is needed. To ensure the success of its involvement with the ITER project, Hexagon has adopted a philosophy to synchronise and make links between its different divisions in order to support ITER.

With standard technology solutions working at the edge of performance, ITER engineers work closely with Hexagon product research and development teams, and their expertise and exacting standards continue to drive the development of new technologies and ways of working at Hexagon.

In addition to the use of Leica instruments by ITER engineers on site in France, a large number of project contractors from the ITER Domestic Agencies have also chosen to use Hexagon hardware and software as part of their involvement in the project.

By continuously adapting its approach and supporting all contractors around the world using its technologies, Hexagon is working hard to deliver the customised metrology solutions and support that the ITER project requires.